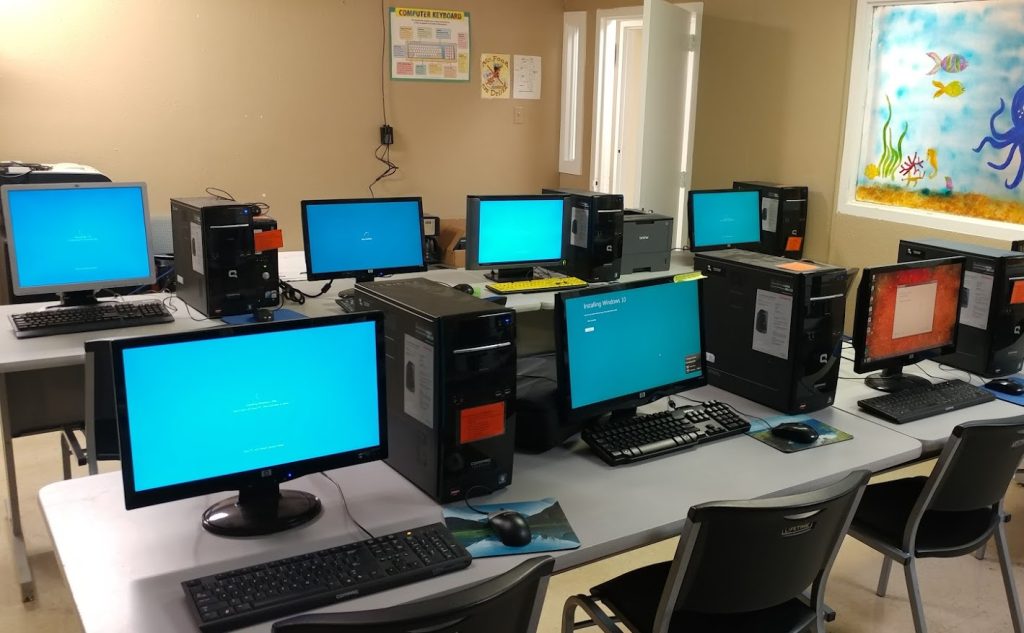 Our multi-use computer lab is open  to the public during normal center hours.
Computers can be used for job applications, resumes, research, homework, or other online activities.
We may limit usage to 1 hour if there are individuals waiting.
Feel free to call in advance to insure the lab is available for use.
 Our lab consists of
Approximately 12 Desktop PCs
B&W Laser Printer
Internet Access
Microsoft Office (Word, Powerpoint, & Excel)