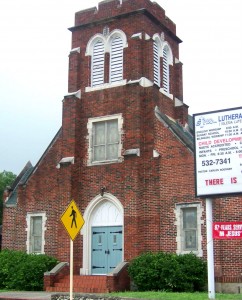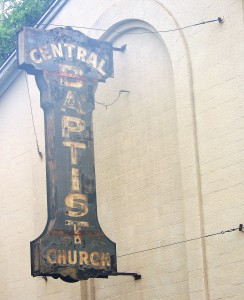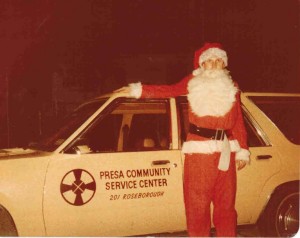 HISTORY OF PRESA COMMUNITY CENTER
       The 
Presa
 Community Center has been an active member of the 
Southside
 community since 1974- originally housed at the St. Paul Lutheran Schoolhouse on 
Roseborough
 Avenue.  The agency was chartered when five local churches began to work together in response to changing needs in the South 
Presa
 area.  The leadership of St. Paul Lutheran Church , St. Cecilia's Catholic Church, Central Baptist Church , McKinley Avenue United Methodist Church , and Southeast Christian Church formed a nonprofit partnership to provide food and services to families who visited the offices of the newly-formed 
Presa
 Community Center , as well as delivering meals to elderly neighbors who were unable to leave their homes.
       The agency started with one station wagon, an executive director, an office manager, and a core group of volunteers.  Then office manager, Irene 

de

 la Cruz, balked at the first gas bill of $90.00, wondering how the agency would ever manage to pay its bills and survive. 
       Today, the 

Presa

 Community Center partners with agencies throughout San Antonio to address an array of needs within the community.  Individuals and families seeking assistance at the Center may participate in a variety of programs designed to their build own self-sufficiency and strengthen our community through their ongoing contributions. 
      The Center was gifted its current location in the mid-90's after the building had been shuttered for many years. After renovating and adapting the building for a variety of programs and services, the Center in its new home continued as part of the fabric of this historic and wonderful community.  People all over San Antonio have ties to our community and share fond memories of days gone by when they rode bikes in the neighborhood, watched movies at the Mission Drive-In, or visited aunts & uncles, grandparents or other relatives/friends here. 

Mission
Presa Community Center improves lives by providing access to needed resources and tools for social and personal transformation.
Vision Statement
Presa Community Center envisions a community where individuals and families, businesses and institutions are actively engaged with each other in positive relationships.

Goals
Improve the physical environment.
Reduce social and economic facts that contribute to the cycle of poverty.
Improve the quality of life for all.